DCW4 Web Solutions, part of the DCW4 Enterprises, Inc. family of businesses, was established on August 30, 2013. Our goal is to bring an affordable, customizable and comprehensive approach to building marketable websites for small businesses, charities and other organizations who need to build a presence on the web. Although there are many companies out there that may offer web services, what sets DCW4 Web Solutions apart is that we understand that behind every business or organization, there is a person. We will do our very best to build a relationship with you, and in turn do everything we can to help your business succeed.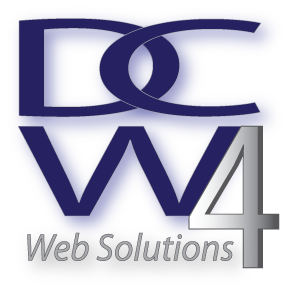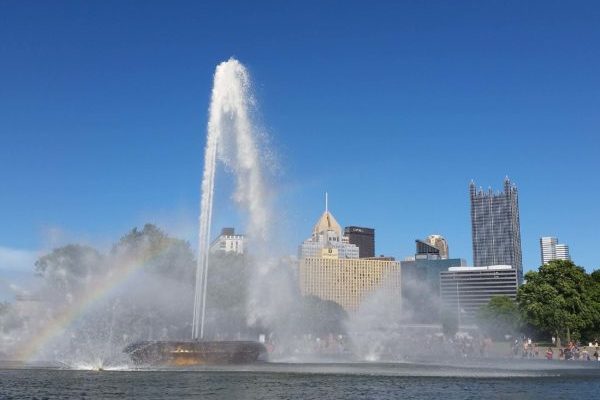 Born in the Pittsburgh area, Dawson was raised by his mother, Annette, with the help of his grandparents, John and Ann Baker, who taught him the values of honesty and hard work and the importance of faith. These created a foundation on which success is achieved by keeping faith and family at the center of his life. Through hard work, he graduated from Quigley Catholic High School, a private, college preparatory parochial school, whose academics are nationally ranked and focused on those same values.
Dawson believes these core values will translate into making his business successful, while helping other businesses become successful as well.
Ten years after completing his Bachelors of Science degree in Earth Sciences from the Pennsylvania State University in 2002, Wright returned to the classroom at Winter Park Tech. In 2013, Dawson graduated from the Web Development program with a 4.0 GPA, laying the foundation for successful career. Wright was also inducted into the National Technical Honor Society, named "Student of the Quarter" and obtained four certifications in Microsoft products to become a Microsoft Certified Professional. He also served on the Student Advisory Board and the Course Advisory Board for Web Development at Winter Park Tech.
"In my family, we put an emphasis on success in the classroom," explains Wright. "My uncle once told me, 'You can have a job taken from you, but never your education.' That quote always stuck with me, and I believe that can be applied both inside and outside the classroom. There is always room to grow and new things to learn. As I grow in my field, I hope to educate others and help them grow as well."
---
Accomplishments
Certifications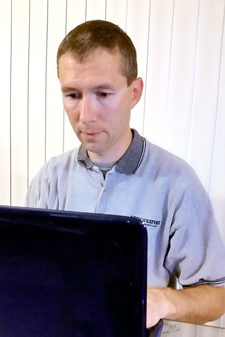 Shortly after completing his education at Penn State, Dawson became the Solutions Center Supervisor at AccuWeather.com. "Much of my time was spent on front-line support, yet creating new ways to help clients from all over the world utilize AccuWeather's products. This meant having a strong understanding of how websites operate, the intent behind design and how it can benefit others. I had strong support from my manager, Ryan Johnson, and worked with many wonderful people, especially the meteorologists."
After marrying his wife, Maria Clara, Dawson relocated to Central Florida. He worked for Rollins College as the R-Card Coordinator. "Besides supporting the campus card needs for over 4000 faculty, staff, students and visitors, I also redesigned and maintained the R-Card department's website with limited training, including a transaction website for deposits onto the cards." Wright also completed two internships while at Winter Park Tech and continues volunteering as a co-webmaster at his church. Prior to 2014, his professional experience in troubleshooting, creating and maintaining websites totals over 10 years.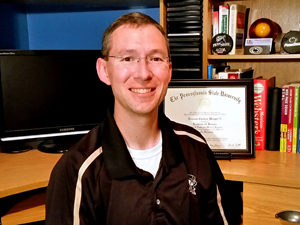 "My wife, Maria Clara, and I talked about me starting a business after we got married," explains Wright. "It has been a goal of mine for some time. I did a lot of praying and discerning about it. After discussing it with my family, it became evident that starting a web business would work best for us. It has allowed me to be a stay-at-home father to raise our son, while still allowing my wife to continuing her career as a materials engineer. It is a decision that allows us to meet both of our career goals, while ultimately meeting our family needs.
I also believe businesses need to have a web presence. It is the most cost effective way to get your brand out there. Like mine, every business has a goal to achieve, a mission to complete and a story to tell. I feel by going into business, I can help others get noticed and meet their goals.
In the community, Dawson served on the Course Advisory Board for Web Development at Winter Park Tech. He serves on a home owners' association board, helping maintain properties in the community and addressing resident needs. He coached youth and high school soccer in the Pittsburgh area and was also recognized for his service as a volunteer baseball coach for Indian River Little League in Titusville, FL.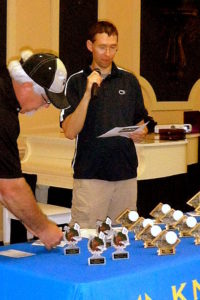 Since 2009, Wright has helped organize a charity golf tournament, and in 2014, started a charity bowling event to help JMJ Pregnancy Center, for whom he serves on the Advisory Council. He has held multiple officer positions, including youth director and comptroller within the Knights of Columbus. He also volunteered as the co-webmaster at St. Isaac Jogues Catholic Church. Dawson currently serves as the webmaster for the University of Central Florida Golf Association, UCFGA, and also webmaster and president for the Penn State Alumni Association, Central Florida Chapter.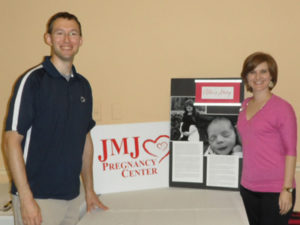 "I've been so blessed over the years. I grew up in a family that always was helping in our community. It is important to help others, especially our future generations, and to lead by example. I owe a lot to my family and friends who have supported me throughout the years who set the example for me. In a way, they are as much a part of my success and the success of the charitable events I have and will continue to participate in that help those who are less fortunate. I hope that future generations will be able to carry the torch and give back, especially those within my own circle of family and friends."